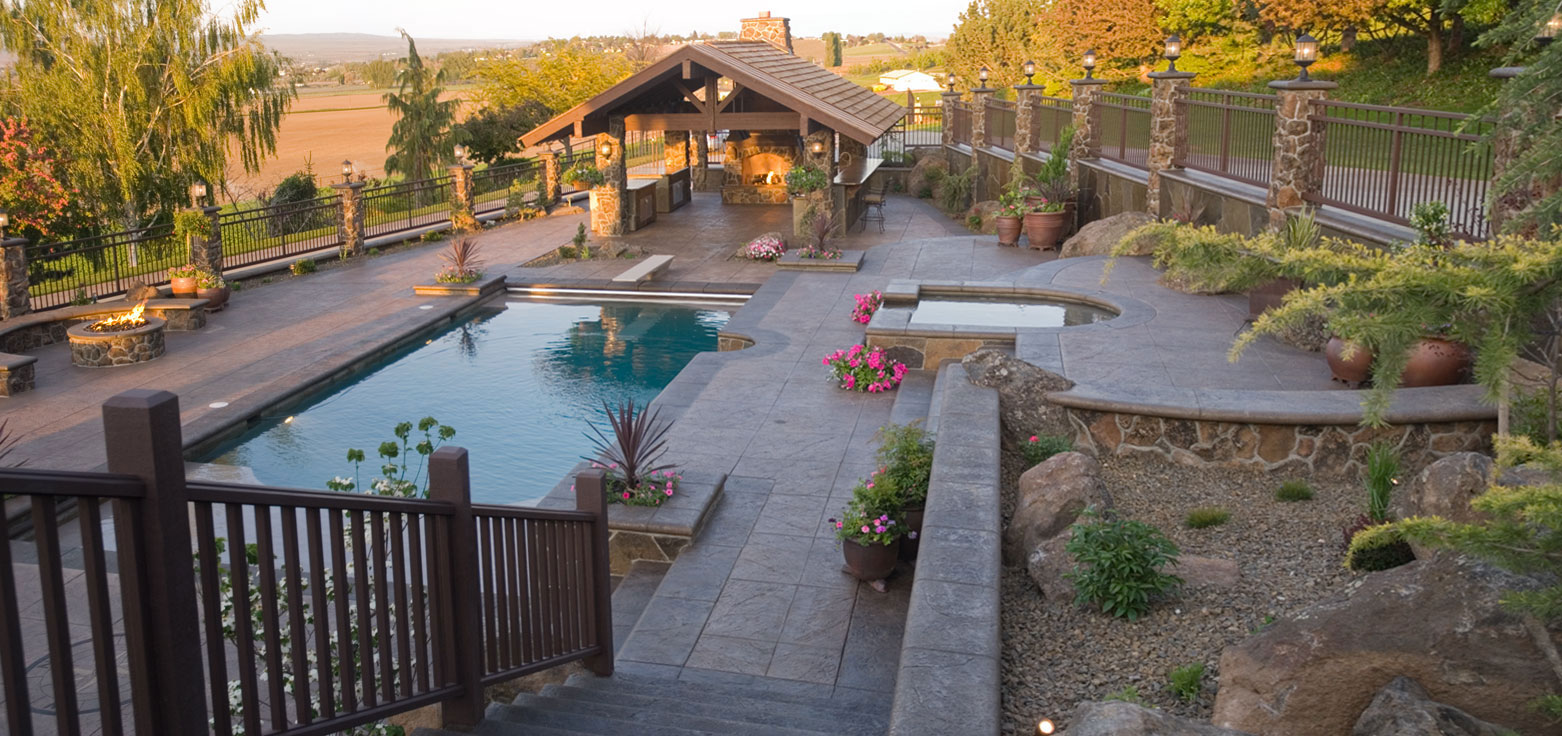 A Closer Look at the Sunnyside Oasis Project
The Art of Outdoor Living: A Closer Look at the Sunnyside Oasis Project
Introduction:
The Sunnyside Oasis stands as a testament to the possibilities of sophisticated outdoor living. Situated in the tranquil community of Sunnyside, southeast of Yakima, this space achieves a rare balance between luxury and function, making it an inspirational model for those considering their own upscale outdoor projects.
---
Elevating the Spa Experience:
The therapy spa, perched on a raised deck overlooking the pool, redefines what it means to relax in your own backyard. The elevated vantage point adds a sense of space and multi-dimensionality, making it not just a place for physical relaxation, but a sanctuary for contemplation.
---
A Pool for All Occasions:
The Sunnyside Oasis features a 20×40-foot pool that is as versatile as it is spacious. Designed to cater to both casual morning swims and lively weekend gatherings, it accommodates various moods and occasions. The integrated key-switch cover system underscores the importance of blending ease with elegance.
---
Deck and Fire Pit:
The colored concrete deck seamlessly weaves into the broader landscape, pointing the way to a welcoming fire pit. This area serves as a transitional space where the comforts of home meet the beauty of the outdoors, making it an ideal spot for anything from sunrise yoga sessions to late-night storytelling around the fire.
---
The Details That Make a Difference:
Subtle touches like the concrete coping and tile waterline elevate the aesthetic experience without drawing attention away from the natural surroundings. The interior, finished in fine plaster, mirrors the pool's clean lines and harmonious design.
---
The Outdoor Kitchen and Additional Amenities:
Nestled under a protective cover, the gourmet kitchen and dining area offer a space where culinary aspirations are not confined to indoor settings. Additionally, a thoughtfully placed storage space and adjacent bathroom offer immediate poolside access, ensuring that every need is met within arm's reach.
---
Conclusion:
Designed by Rick Newton, a visionary with three decades of expertise, the Sunnyside Oasis serves as an illustrative project that speaks to the endless possibilities of outdoor living. The project does more than merely showcase high-end features; it reflects a comprehensive approach to designing spaces that enrich the quality of everyday life.
---
When considering your own outdoor living projects, remember that the best spaces are those that balance aesthetic considerations with functional demands, shaping not just a place to live but a space to thrive in.
---